Dr. Sumit K. Nanda and Dr. Andrew Hubbard
Dr. Sumit K. Nanda is a vitreoretinal surgeon with an interest in age related macular degeneration, diabetic retinopathy, retinal detachment, macular holes, epiretinal membranes, and ocular tumors. He grew up in Oklahoma where he was a valedictorian at Norman High School. He graduated Magna cum Laude from Rice University where he was elected to the Phi Beta Kappa honorary Society. He attended Duke University School of Medicine where he won several academic awards. He trained at the prestigious Wilmer Ophthalmological Institute at the Johns Hopkins Hospital. After his vitreoretinal fellowship, he served on the faculty at the University of Oklahoma Department of Ophthalmology for nine years. He was the principal investigator of numerous clinical trials and trained medical students, residents, and fellows. He was nominated to the Aesculapian Teaching Award at the University of Oklahoma College of Medicine in 2000. He established the Oklahoma Retinal Consultants in 2002 which has a mission of providing patient-focused, state-of-the-art retinal care. In addition to his clinical duties, he has served as the Chairman of the Department of Ophthalmology at the Integris Baptist Medical Center from 2006-2010 and on the Governing Board at the Foundation Surgery Center from 2010-2014.
Dr. Andrew Hubbard is a consulting ophthalmologist with interest and training in the diagnosis and management of diseases of the peripheral retina,macula, and vitreous of the eye. He is a native to Oklahoma City and took his B.S. & M.D. from the University of Oklahoma. After internship, he served in the military as a Naval Flight Surgeon. His ophthalmology residency was taken from Tulane University Medical School of New Orleans where he was introduced to the first microsurgical vitreous removal instruments. Subsequently, he took a vitreo-retinal fellowship from Albany Medical College in New York. During private practice in Oklahoma City, he received the title of Associate Clinical Professor of Ophthalmology from the OU College of Medicine where he participated in resident training from 1978 to 2003. At the Oklahoma Retina Consultants he is practicing medical management of retinal disease. Dr Hubbard is an amateur at golf, fly-fishing, optical mechanism repair, computer science, gaming and haiku.


2019-2020 Best Doctors in America

*AWARDS / HONORS *
2018 Top Doctors in 405 magazine


2015- 2018 Who's Who Top Doctors Honors Edition


2015-2017 Top Doctors featured in Oklahoma magazine
2015-2017 Best Doctors in America (Peer Selected)
2016 Oklahoma Super Doctors featured in Distinctly Oklahoma Magazine

2014 Top Doctors featured in Oklahoma magazine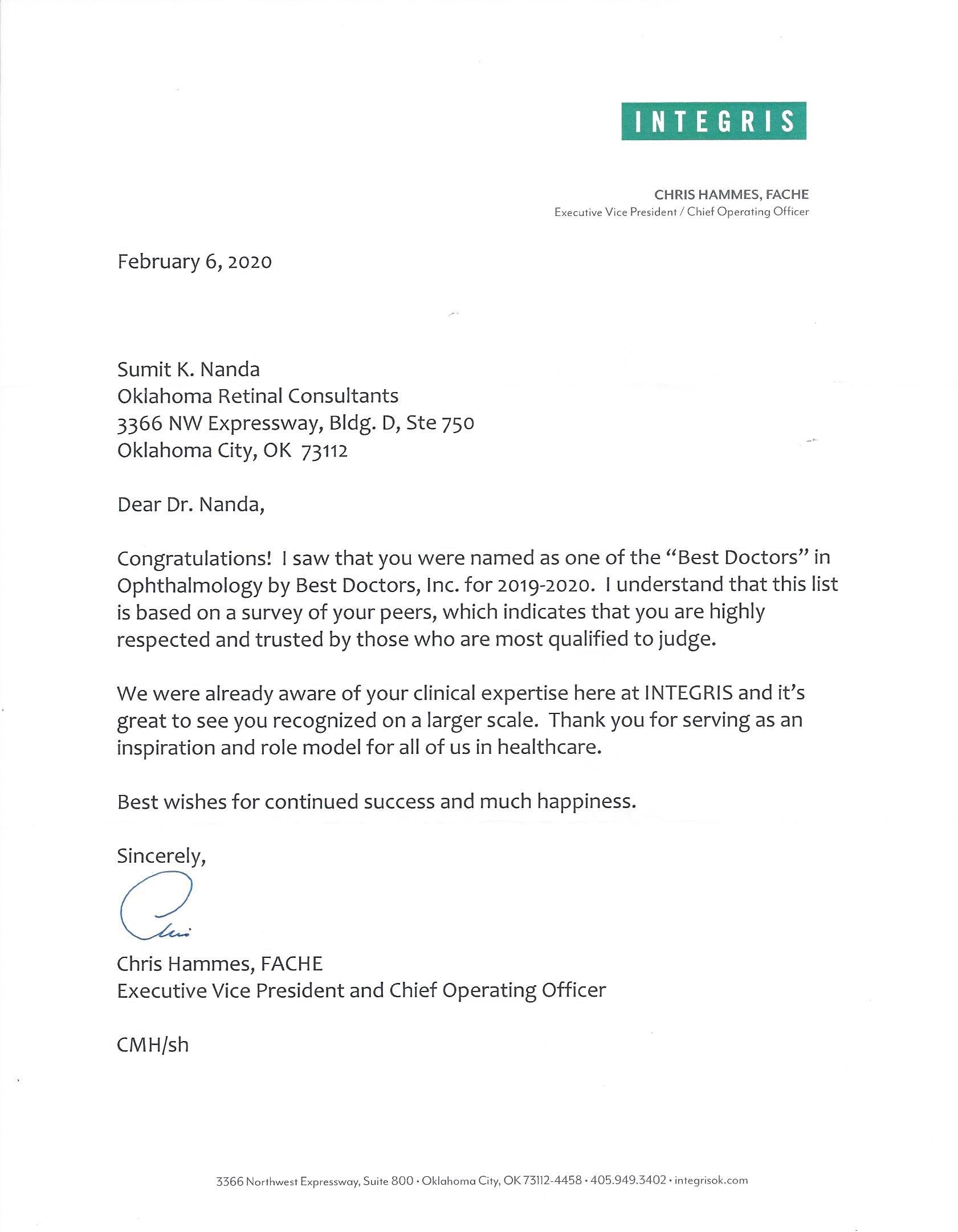 Here at Oklahoma Retinal Consultanst we specialize in the retina, macula and vitreous of the eye.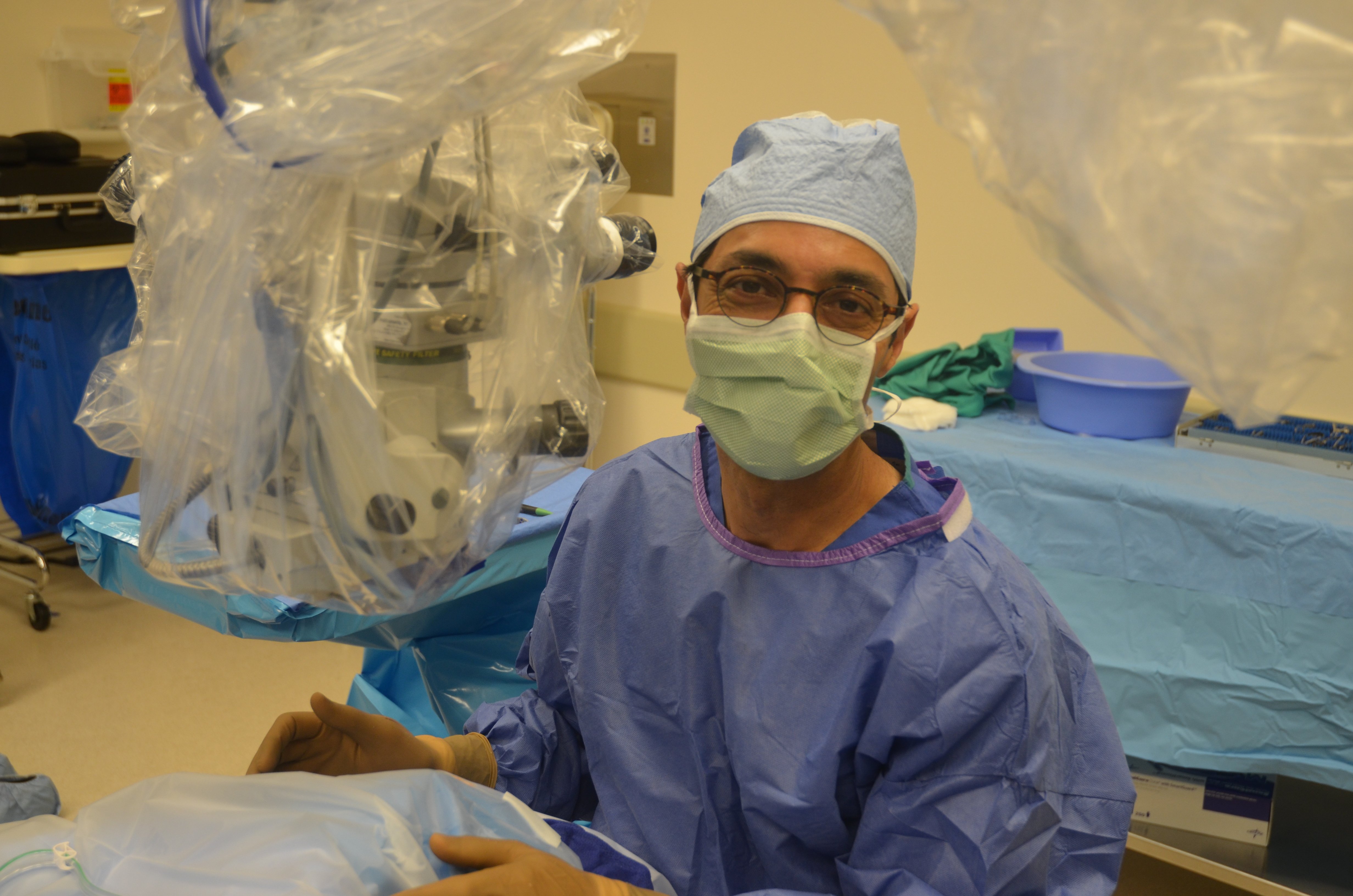 Dr. Nanda is credentialed with Integris Baptist Hospital and Summit Surgery Center and Summit Medical Center.



** Please Note **
Oklahoma Retinal Institute is now known as
Oklahoma Retinal Consultants
Oklahoma Retinal Consultants

3366 N.W. Expressway
Suite 750
(Physicians Building D)
Oklahoma City, OK 73112




405-948-2020 Office

405-948-2760 Fax




I would absolutely trust no one but Oklahoma Retinal Consultants. I do not say it lightly Dr Nanda is the best"
- Bambi Beard, Patient

A great eye specialist is rare to find! They have really exceeded my expectations. Thank you!"
- Zana Evans, Happy Patient